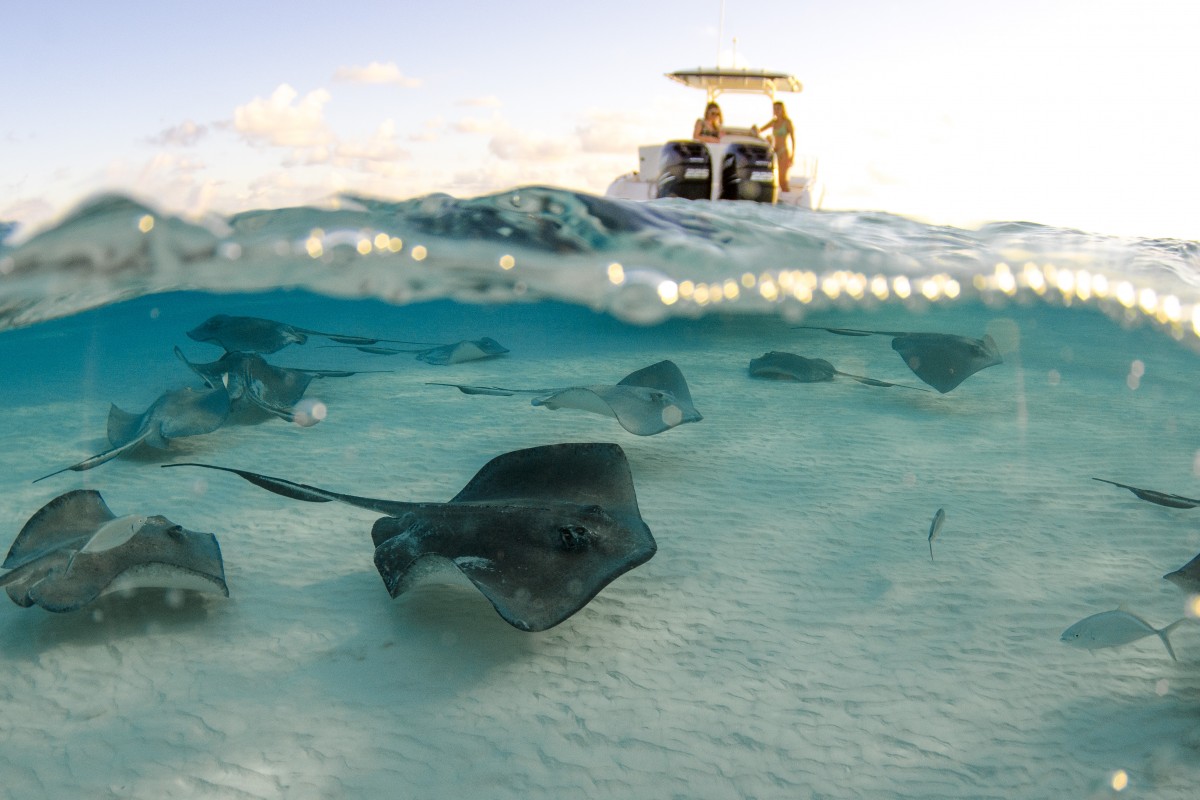 Nothing quite compares to sunrise at Stingray City
Waking up at 4 am to drive an hour to catch a 5.30am boat…can make you wonder "What in the heck am I doing!?" But for Julie Corsetti, this is a way of life.
It's dark as you load up the boat. Coffee in hand, you grab the masks, cameras, housings, GoPros, and squid, as the smell of the sea is strong, with heavy, humid air.
You slide into the water at Stingray City, first boat at first light. Stingrays swarm us, hungry for their morning squid. For the next 15 minutes, the sun rises, casting the most beautiful light.
We're not saying it's easy to get the shot, but it sure is worth it!