Every professional photographer has a story to tell about how their deep and often inexplicable love for photography turned into a career.
This is my story.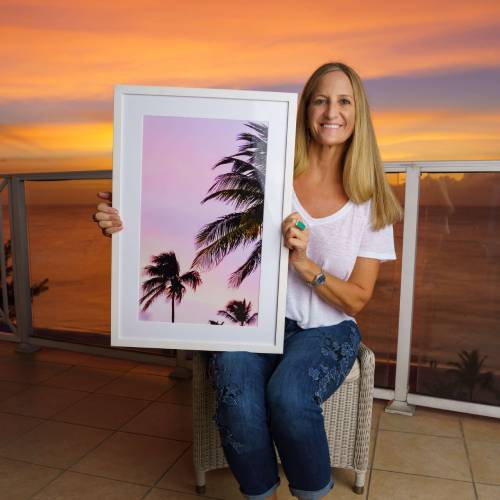 At an early age, my dream was to travel the world, that grew exponentially every time I eagerly paged through every new edition of the National Geographic. At 21, after graduating from upstate New York, I bought  my first camera and ventured on a  3000 mile road trip across America in search of dramatic mountain ranges and endless ocean scapes.
Travels with my camera continued for several years, taking me across 25 countries. I was lucky to experience scuba diving in the Galapagos Islands and that's when I realized I had an insane passion for diving and the ocean. With my new found calling  I moved to Grand Cayman in 1994. My first job was as a Scuba Diving Instructor, and, after spending nearly three hours a day underwater, I completely and irrevocably fell in love with the magic of the deep blue and the challenge of photographing the underwater realm.
During my 20 years as a photographer I have enjoyed the numerous fields that my chosen career as a photographer constantly provides.  From capturing the raw emotions of a wedding to the unfiltered moments with loving families, to the mystery of the sea.  Now though, my primary inspiration as an artist is the essence of Cayman.  And so, today, I take unlimited and deep creative joy in capturing and telling the story of these beautiful islands that I am so very thankful to call home. How better to share their beauty than with my new creative outlet; wall art and large format prints that reflect my vision of everything Cayman.
I love photography, it really is that simple. I didn't find photography, it found me, and it makes me truly happy. When I share my photos and see the joy, wonder and inspiration it provides, that's when I know I am living my deepest and truest purpose in this life. To be a photographer.