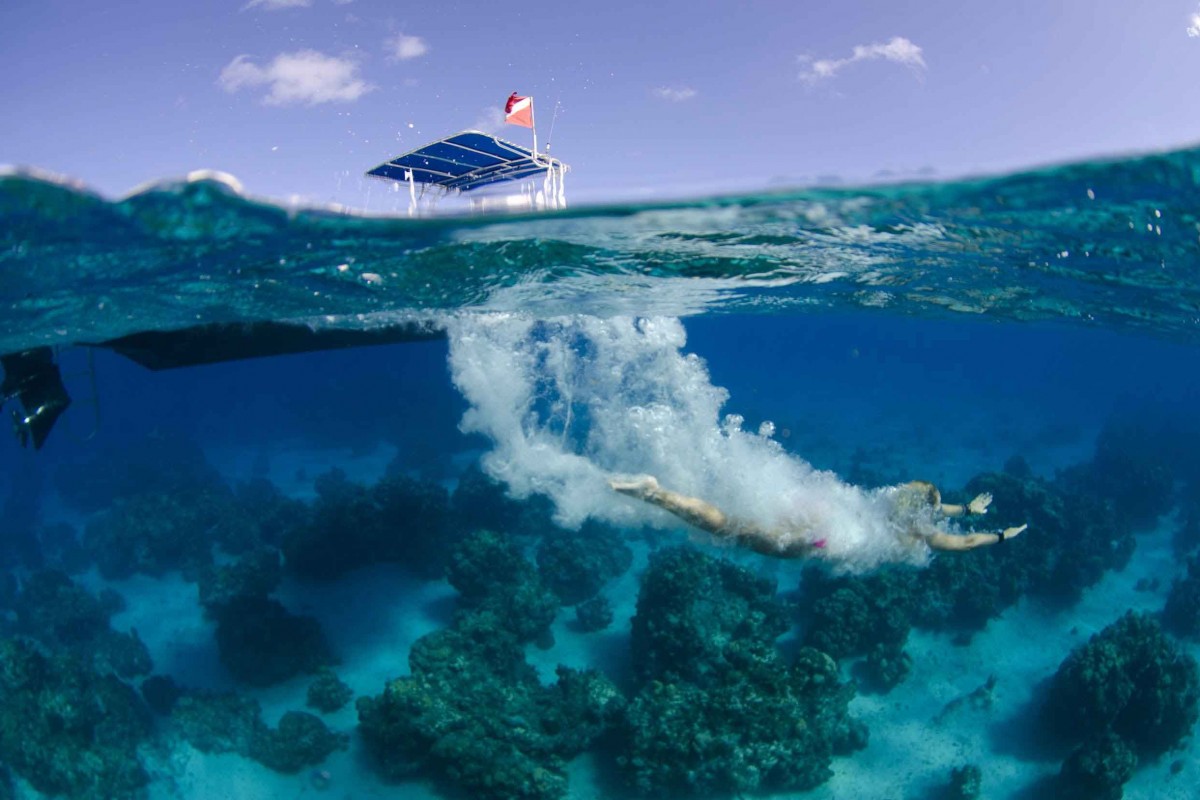 As the saying goes "the world is your oyster" now is as good of a time as any for global accessibility. Paired with content creation, millions of opportunities to explore and capture unique sceneries are right at our fingertips. From Seven Mile Beach in Grand Cayman, to the blue hole in Belize and exotic creatures in the Galapagos. Our world and Mother Nature are tremendously fascinating to a naked eye and camera's viewfinder.
Now, imagine the ability to bring together two elements and worlds. Both land and water offer compelling sceneries and with the opportunity to capture it all in one image, the results are compelling. For nearly two decades, Julie Corsetti and Deep Blue Images has sought out to perfect the combination of over-under photography.
We have learned a great deal from this craft throughout the years. Not only is this technique a blast to capture but it takes hard work and dedication…but the results are mesmerizing!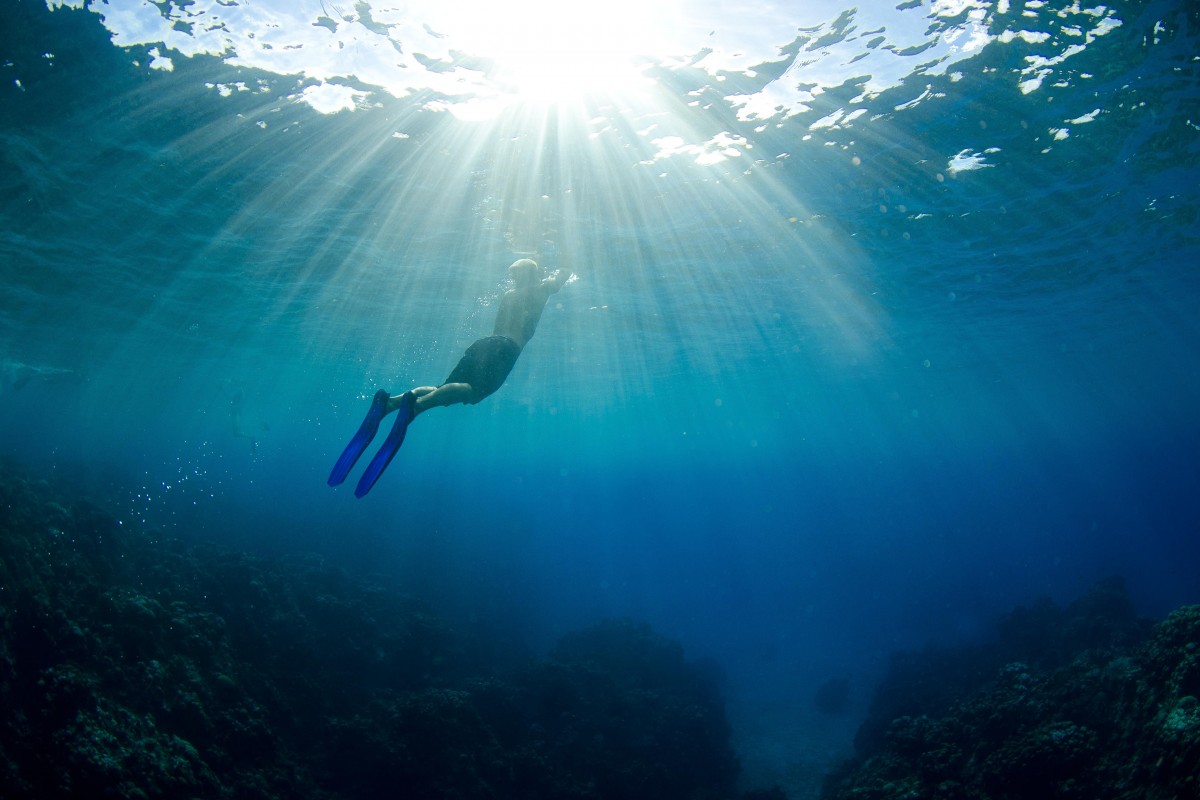 The technology and technique behind capturing these images is another world in itself. Both the over and underwater halves need to be interesting, the weather in good conditions and the waterline just right.
With so many things to consider, we wanted to share bits of our journey, our secrets and our struggles in perfecting this fun and magical underwater technique.
Invest In An Underwater Housing
If you are serious about taking your over-under and underwater photography to the next level there are are few ways to invest in your gear. While
GoPro
is great for option, a DSLR underwater dome port will enable you to utilize your pro-camera quality safely underwater.
We recommend
Aquatica
products for professional photographers. With several options in dome dimensions and accessories, these housings stand out from the competition..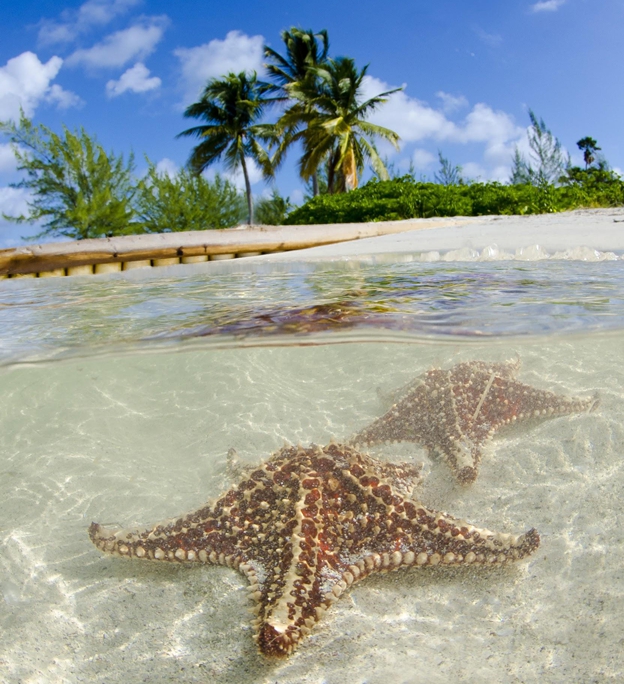 Shallow Water Is Your Friend!
Some of the best split shots and dimensions are made in shallow water when your lens is able to see the bottom and the surface of the water. A shallow or physically close foreground subject underwater also add to the effect – so pay attention to your surroundings.
One rule to remember is that the image of an object that is far away will be always appear closer to the dome diameter and away from the dome port.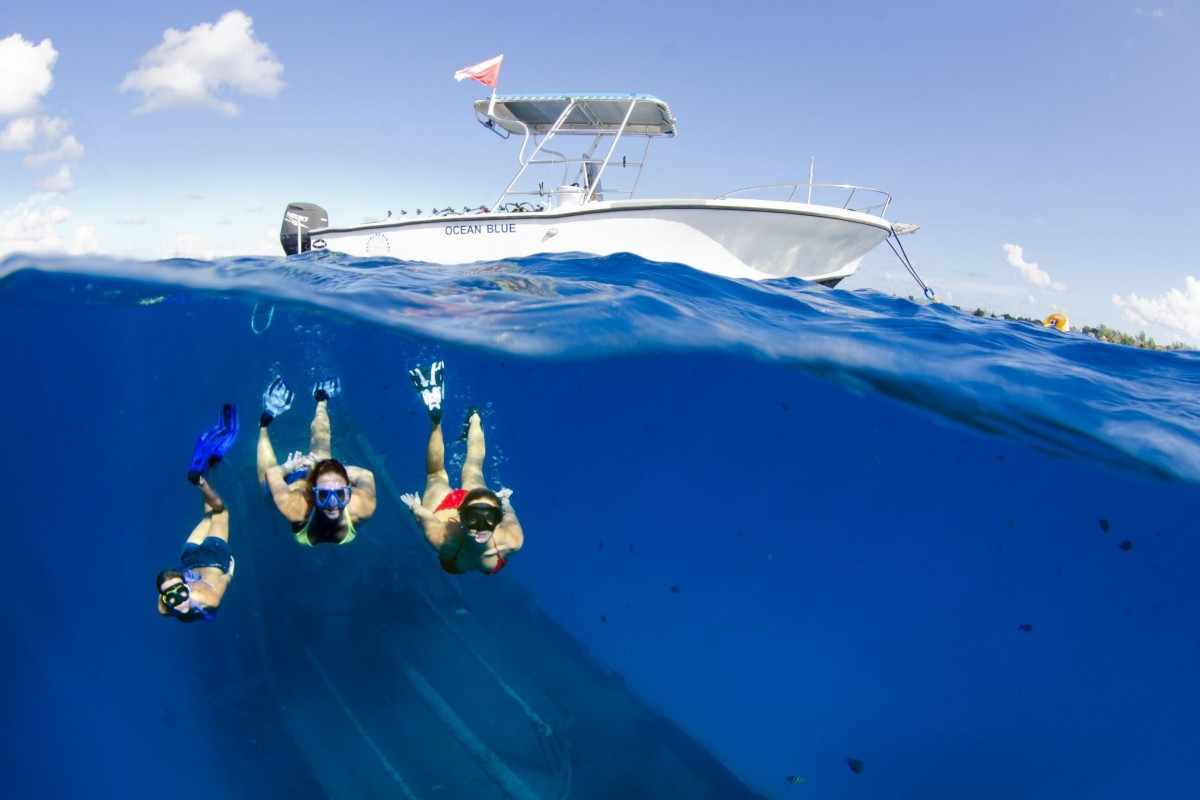 Set Yourself Up For Success
Use a small aperture to get the background and underwater parts in focus. In a large dome the subject is further away making it easier to focus both underwater and above, however with a small dome you will need a smaller aperture to achieve the same effect. The brightness in the top half of the photo will be greater than the underwater portion. Because virtual dome image is close to the dome, but above water the focus point is very far away, you must either use a small aperture, or use a split diopter.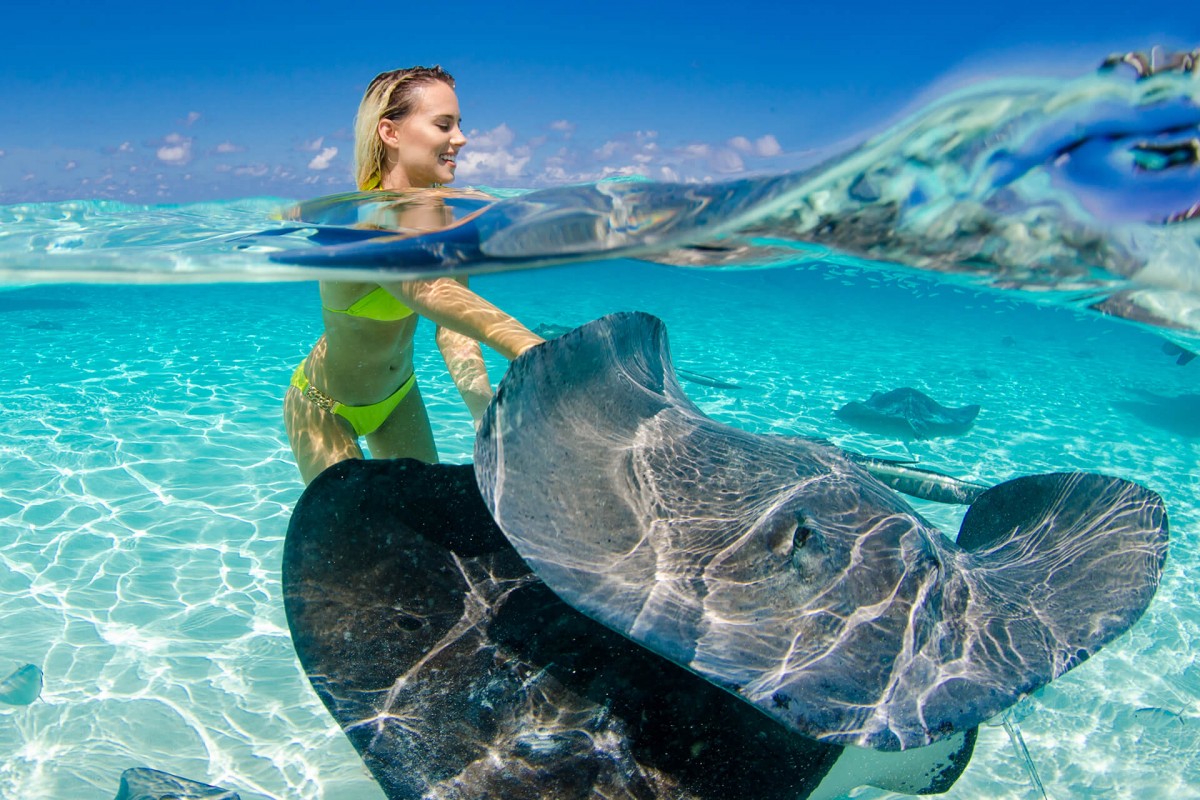 Conditions Are Everything
As if weather conditions don't already play a role in any photographic adventure, good conditions are vital for over-under photography. It's important to have overhead sunshine for lighting (preferably behind you), low winds for a smooth surface and clean, clear, calm light colored water. Typically, early morning is ideal.